This post was originally written on the five-year anniversary of Entente Marketing. It's still true today.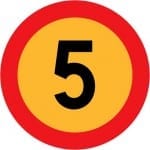 When I left a (not-so-cushy) executive job in the corporate world to strike out on my own, I couldn't have foreseen the joys and pains that were ahead as a solopreneur. Yet, if I knew then what I know now, I'd do it all over again.
My biggest joy – the one that gets me up every morning – comes from sharing in the pain of my customers. I know that sounds masochistic. But B2B marketing at companies large and small is fraught with challenges, hard work, lack of insight, and strategic conundrums. Although I don't have all the answers, it's thrilling and fulfilling to work alongside customers to turn those pains into campaigns that work.
So, what's changed in the marketing world since then? Only everything. And nothing.
In five years, marketing automation has exploded, bringing unprecedented abilities to drive more customer outreach (along with IT cost and complexity that can eclipse mainline business applications) – and yet a deep knowledge of prospect personas still eludes many marketers.
In five years, social communities have gone from a curiosity for college kids to an imperative for business – yet many still don't know much about their prospects' social ecosystems or online watering holes, let alone how to join in the conversation.
And in five years, content marketing has transformed the way leads are generated, prospects are nurtured, brands are built and customers-for-life are formed – and many businesses still struggle to write a blog post that anyone would want to read.
Ah, I love that kind of challenge!
Your turn
What have you seen in the last five (or 10) years that has changed the way you go about your business the most? What do you continue to struggle with?
Please share your thoughts and concerns – you may be surprised that others are in the same boat.
And here's to the next five years – yours.