Entente Alliances
Entente maintains a network of specialty consultants, service providers and executives to augment our internal resources.
If your needs require expertise beyond our immediate capabilities, we'll engage one or more specialty partners on your behalf, but will always stay directly involved with solving your business challenges.
If you're interested in partnering with Entente, please contact us.
Partial list of alliances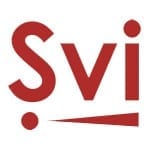 Svi Design is a freelance marketing services company serving business and non-profit organizations who want great visual communications.

International sales and distribution consulting. AmeriChannels offers North American and international companies a complete marketing and sales solution for introducing B2B and B2C products to any target market.

Financial transaction services for business applications. ACH, check conversion and credit card e-payment functions that ISVs can easily embed in their applications, allowing the ISV to focus on its core functionality rather than on e-payment processing.


Channel development organization with 20 years of experience and an international presence in 26 countries. As a regional partner of TYG, Entente offers its proven services for developing channel roadmaps, domestic and international market expansion, and partner management.